Let's meet Sarah Porter
---
---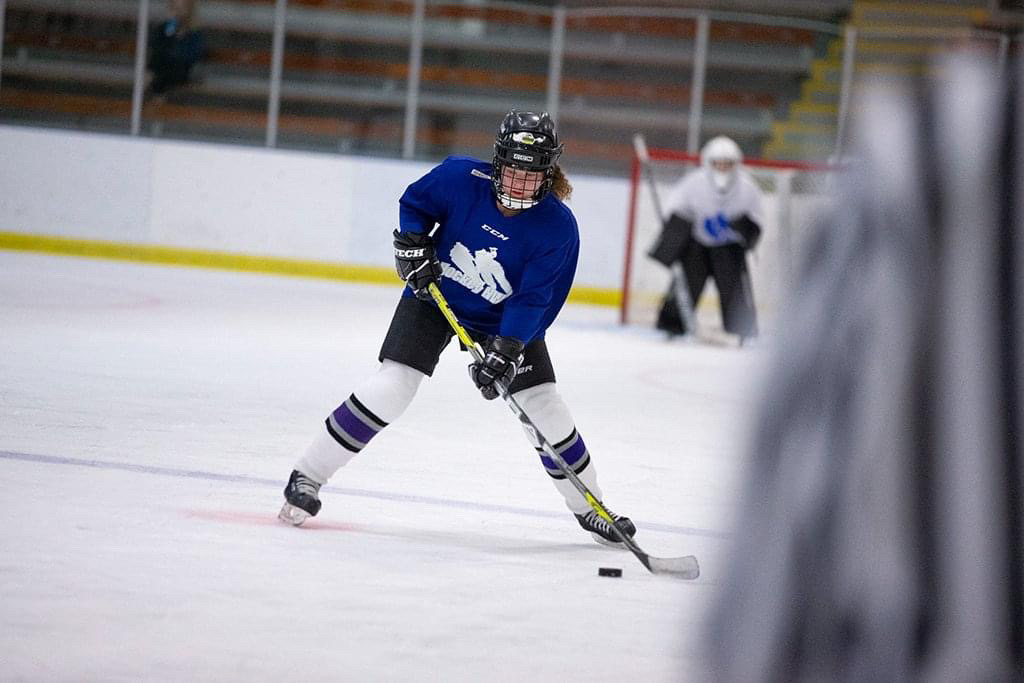 ---
Sarah was born and raised in Fort Smith, started playing hockey when she was 9 or 10 years old. Up until then Sarah was a figure skater but my dad and my brother convinced me hockey was better, "and they were right!!!" she replied.
Are you excited that you made it through the Canada Games Trials? What was it like?
I was very excited when I found out I made the team! I wasn't sure if I was going to make because I had only been playing Womens rec league hockey the last few years, and when I got to the tryouts my skates were broken so I was even more nervous! However, finding out I made the team was so exciting, all the girls are so nice and being able to spend my last year of hockey playing with them is so nice!
How does it feel to be a Canada Winter Games Athlete?
There is definitely a lot of stress that come with being a CWG athlete but honestly, I just feel very proud of myself and all of the girls that made it! There is a lot of expectations but you also get a huge reward so everything is worth it!
What are your expectations for the Canada Winter Games?
I definitely think the games will be hard, coming from a smaller territory knowing that there are really competitive teams coming from bigger provinces is definitely intimidating, but I also know we have a lot of skill on the team and I think no matter what happens the games are going to be something I will cherish forever!
How do you prepare for the games? What does your training and Competition schedule look like?
For right now I am going to the gym 2-3 times a week, and I am doing as many drop-in sports as my schedule allows for. Unfortunately, Fort Smith has no ice so I haven't been able to skate! I did go up to Hay River twice as of now but hopefully once we get our ice in I will get more ice time!
How does it feel to represent your community at an event like the Canada Games?
It feels really great, I am the only female athlete on the team from my community and it feels really good knowing I get to go to the games and even wickfest not only representing NT but also Fort Smith!
What advice would you give to younger athletes?
Advice I would give would be to always try, no matter what you think the outcome will be, if you want to accomplish something, make a plan that can get you there and try your best to succeed! You never know what can happen if you never try!
Who is a role model for you?
Role models for me are definitely my two older siblings! Both of them have succeeded very well with sports and academics, my brother and sister have been on multiple Team NT teams for both AWG and CWG! Both my siblings were valedictorian for their high school graduating class. I also see them do so many amazing things and they inspire me and push me to do hard things that make me a better person!
We are looking forward to all your future adventures, starting with the upcoming multi sport games in 2023. GO SARAH GO!!!