Let's meet Jacob Carroll
---
---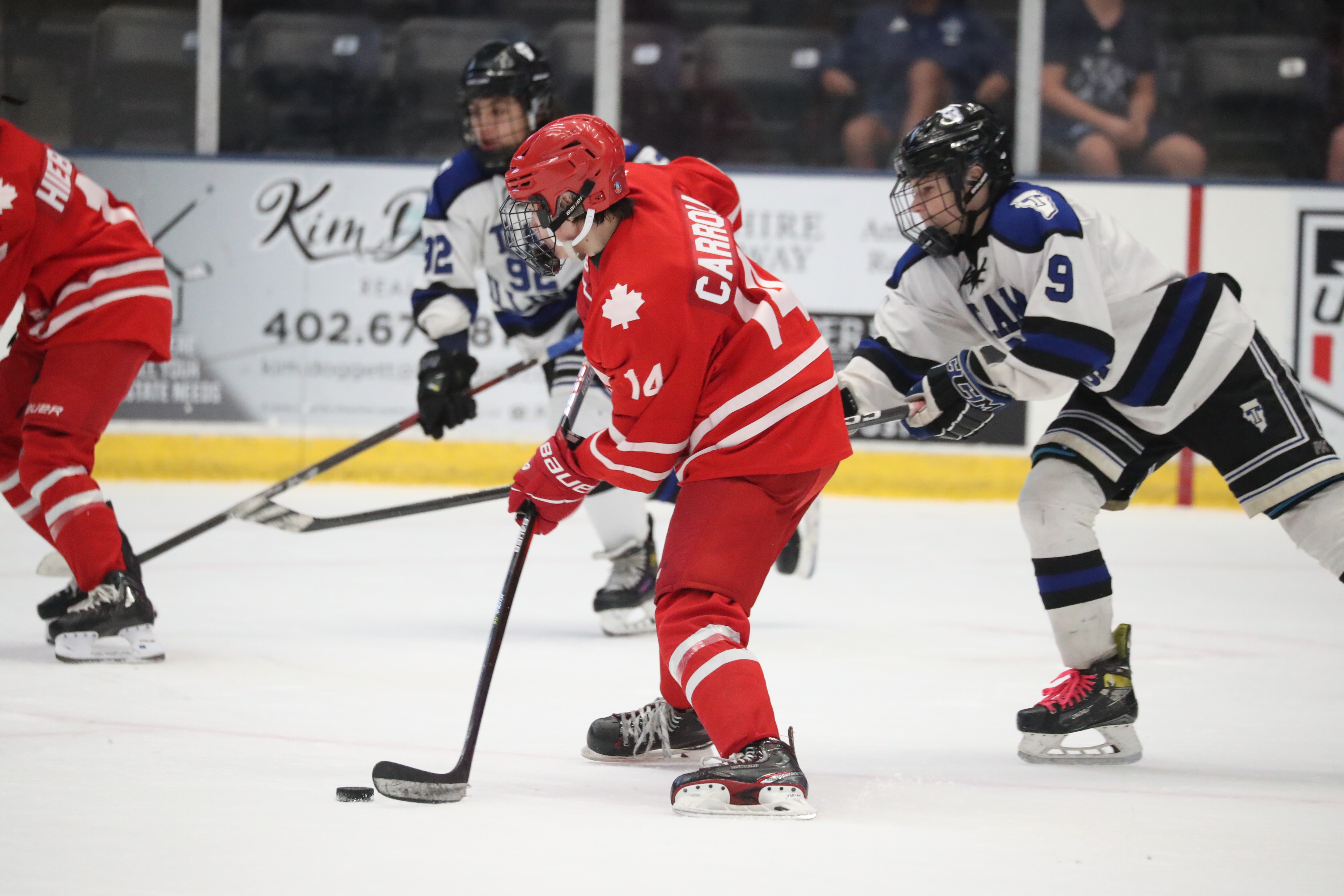 ---
Let's meet Grade 9 student from Notre Dame and U16 Canada Games athlete Jacob Carroll from from Fort Smith. Prior to the new year, Jacob took some time to answer a few of our questions. Born in Clarenville, Newfoundland, Jacob also lived in Iqaluit and South Korea before moving to Fort Smith when he started to play hockey in second year novice (U9)
1. The main thing I like about Notre Dame is the hockey program. They have us on the ice 5-6 times a week not including games, and we have full access to all the training facilities.
2. I'm very happy and grateful that I am able to be a part of the NT Canada Winter Games team. I'm very excited for the games.
3. I expect the CWG tournament to be very competitive and challenging but I think we have a pretty solid team and we can do good things.
4. Notre Dame's hockey and fitness program is helping me prepare for the games. I have several hockey games almost every weekend.
5. I really appreciate the opportunities that Hockey NT provides for people coming from small communities like mine.
6. I'm really proud to represent Fort Smith, and the whole NWT.
We are looking forward to all your achievements in the future Jacob and the great memories you will make with Team NT at the 2023 Canada Winter Games. GO TEAM NT GO!!!