Let's get to know Owen and Jack Pettipas
---
---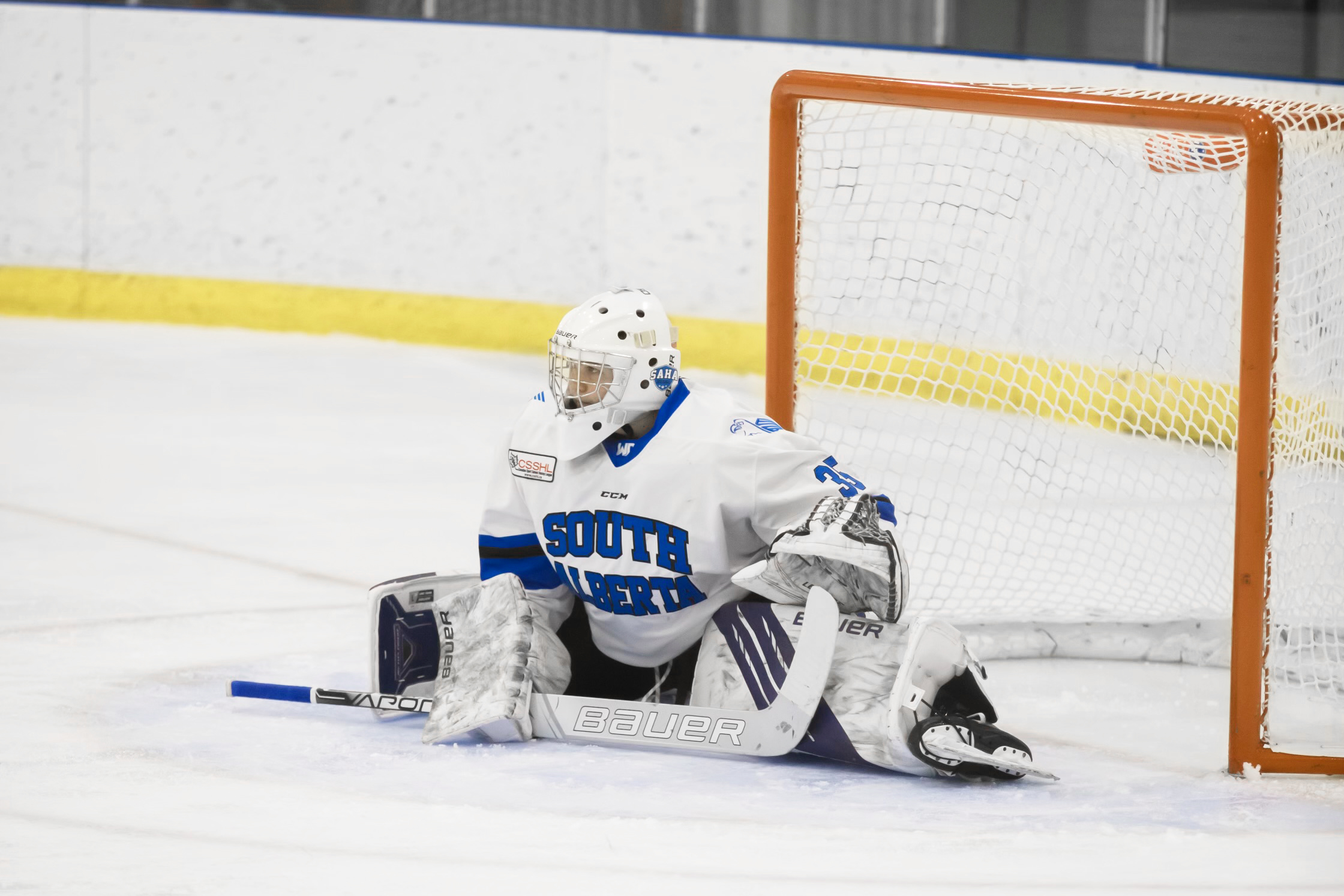 ---
Owen Pettipas has moved to Medicine Hat from Hay River to pursue his passion for Hockey. The young goalie shared some of his experiences with us ...
"Medicine Hat Hockey Academy is a very high end program that pushes you to your limits and pushes you to be the best version of yourself. Day in and day out. Both and and off ice. I love the academy because it has provided me with new challenges that I haven't experienced before and has pushed me to become a much better hockey goalie.
My daily schedule starts off with a morning skate then a workout then we head to the room to do some video and missing school work if we have any. After that we head to school and start at 12:45p and go to 5pm. We do this 5 times a week but it can change depending on if we have games on the weekend or not.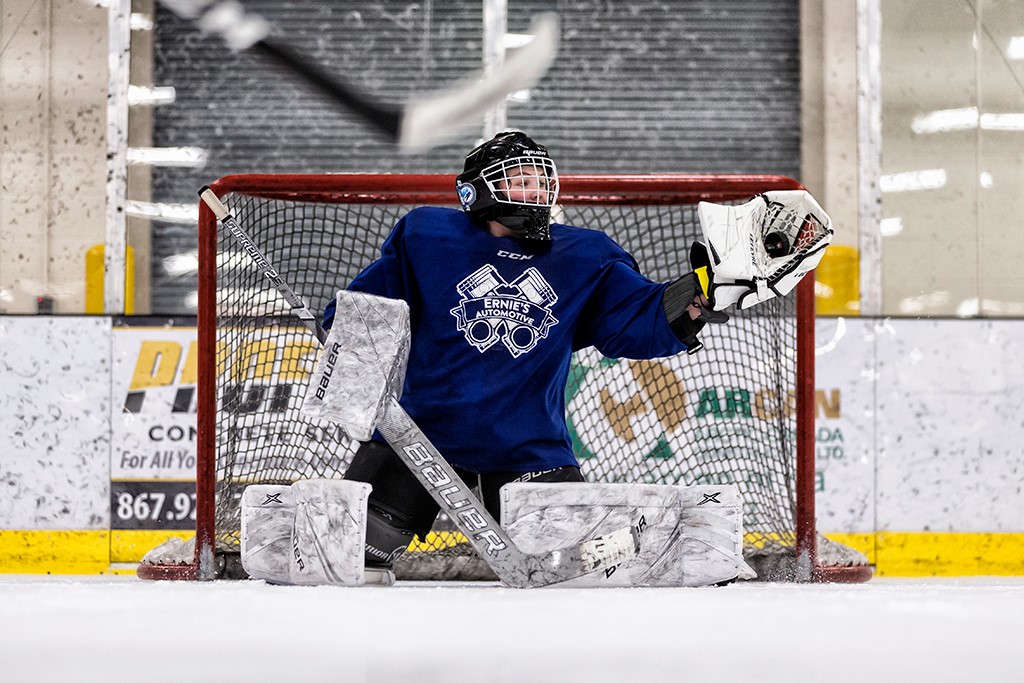 Training at SAHA is different than in the North because we are held at such a high standard that we have to but in maximum effort every day. Where as in the North you could slack off a bit and still be ok. Here it of you slack off you get called out for it and will not perform at the standard the coaches hold you to.
My goal for this year is to learn as much about the game as possible to become the best goalie I can be as well as win as much as possible. In five years I see myself playing collage hockey either here in Canada or in the USA NCAA league."
Owen has been part of the Hockey & Table Tennis pilot project in Hay River. Improving his eye hand coordination and reaction time. He says "I play Table Tennis every once in a while but not as often as I used too."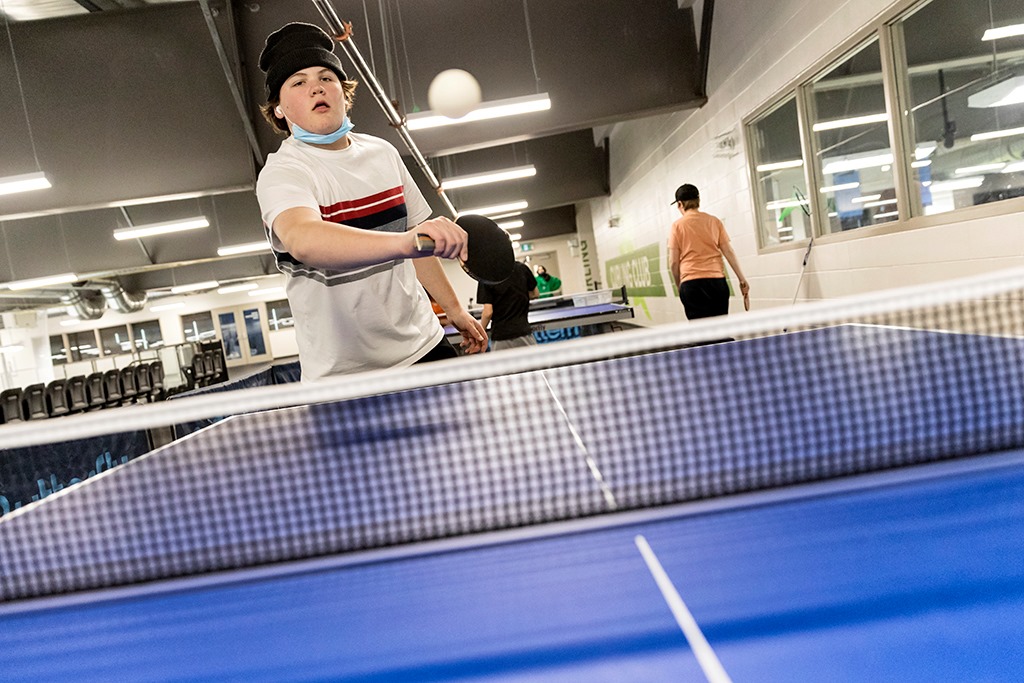 Also coming from Hay River is Jack Pettipas, who moved this school year to Yellowknife to work on his preparation for the 2023 Canada Winter Games in Prince Edward Island. He also shares some of his experiences with the new school, more ice time and what it means to be on Team NT for the prestigious multi sport event.
"My first few weeks in Yellowknife were very different from hay river. The school is a lot bigger and so very different with all new kids. I've really been enjoying it in Yellowknife and I've been on the ice almost everyday of the week, sometimes twice a day.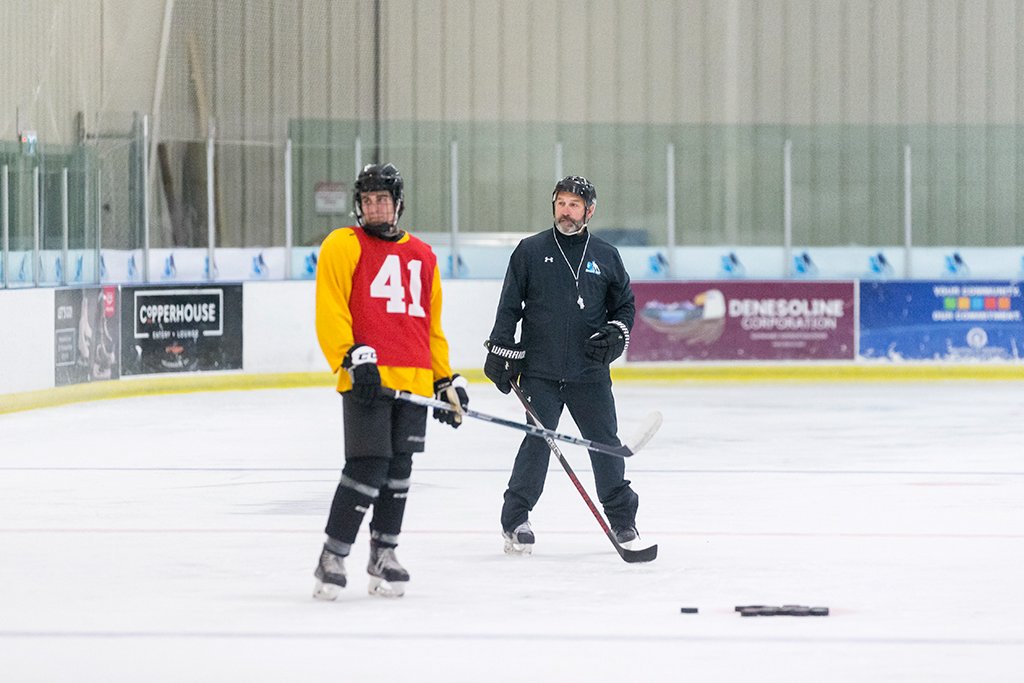 Making the Canada Winter Games was a big accomplishment for me and it's going to be a very exciting experience. The team is gonna go into the games with are best effort and hope for the best. The team has workouts from the trainer that was at the tryout and id camp. We are supposed to be training 2-3 times a week but with school and hockey it's very difficult. Representing the NWT at such a high level is a big thing for me, there will be many people watching the hockey and many opportunities for teams to see how people play.
Hopefully, in 5 years I will be playing on a junior A team in the AJHL or the BCHL. It would be amazing if I could even be in the WHL or QMJHL. There is still a lot of work to be done but I am willing to do it."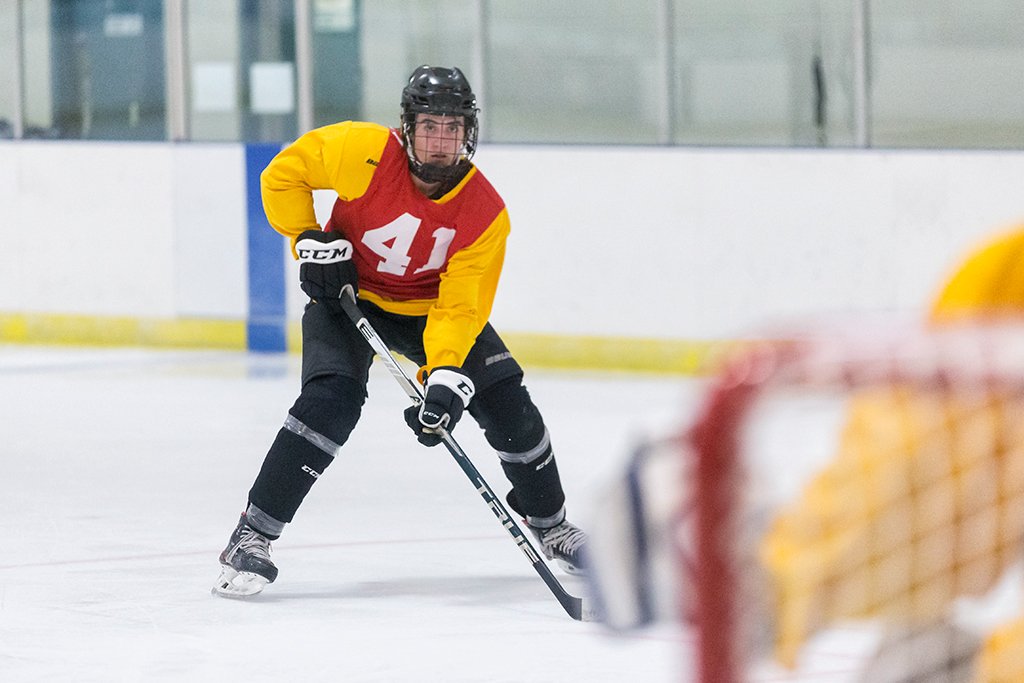 We are very much looking forward what these two brother will accomplish in the future. Well done so far Owen and Jack!!!