Get to know Kamilah Gostick
---
---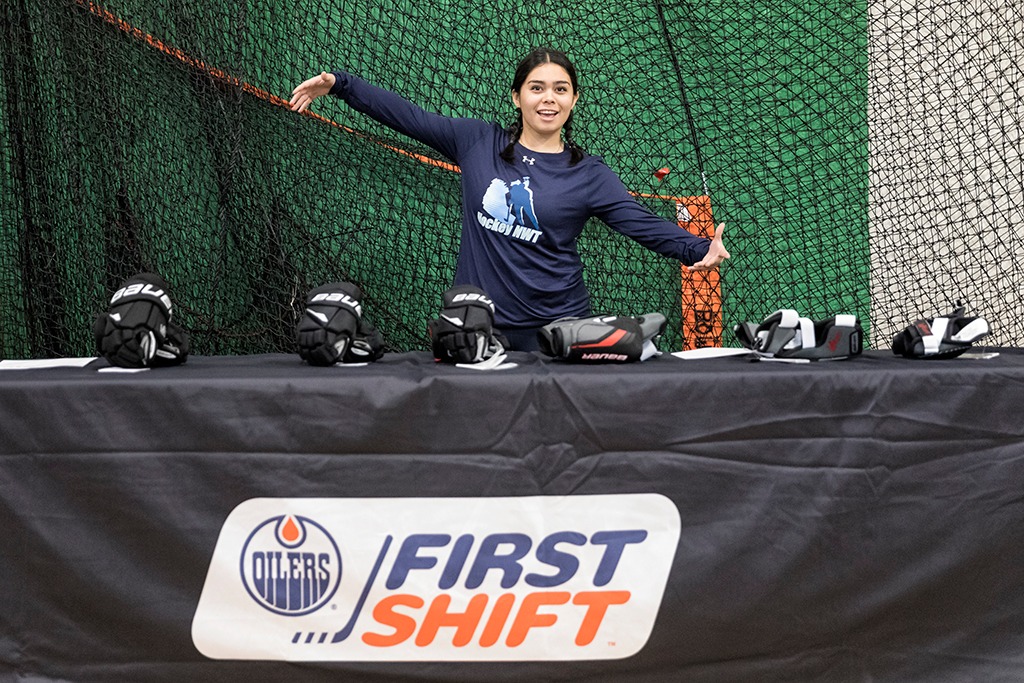 ---
We took some time to speak to Kamilah Gostick, Hockey Goalie from Hay River that now lives in Yellowknife. The young athlete moved this year to Yellowknife after the Canada Games trials earlier in August.
What was your first week in Yellowknife like?
My first week was pretty nerve racking to be honest. Even though I already had lots of friends in Yellowknife I was still pretty nervous I got to admit. My first day of school was pretty overwhelming because in Hay River in Ecole Boreale was pretty tiny compared to Sir John, it was a pretty big change because there's a lot more students and it was really big, I thought I was going to get lost on the first day. However, throughout the week I'd say I made a couple great friends I got along with my classmates pretty easily, they were very welcoming, so I was very grateful for that.
Do you like Yellowknife?:
Yes I'm loving it up here, I'm having such a great time here with hockey, school, friends and so much more.
How does it feel to be a Canada Winter Games athletes?
It feels pretty great I'm very grateful to be able to go represent my territory in Canada Winter Games with my awesome team. And having an opportunity like this feels amazing.
How do you prepare for the games? What does your training and competition schedule look like?
How I prepare myself for the games I usually do some visualizing for some puck tracking, warm up with my team, talk to my goalie partner Ellie about our expectations for the game and mindset and In the dressing room we usually have music playing so I try and get the whole team hyped up for the game by singing and dancing around with everyone. My training schedule looks like as of right now I practically have hockey almost everyday with the girls team, house league and challenge cup practice with Sir John. Me and my teammate Abby Mcdonald we aim to go to the gym 4 days a week but sometimes hockey and school gets too busy.
What does it mean to you to represent the Northwest Territories at such a prestige's event?
Representing Northwest Territories means a lot to me because showing off to Canada that the people actually live up here and showing them what good of athletes we have up here, feels amazing especially at Canada Winter Games where all the provinces and other territories will there be attending this prestige's event.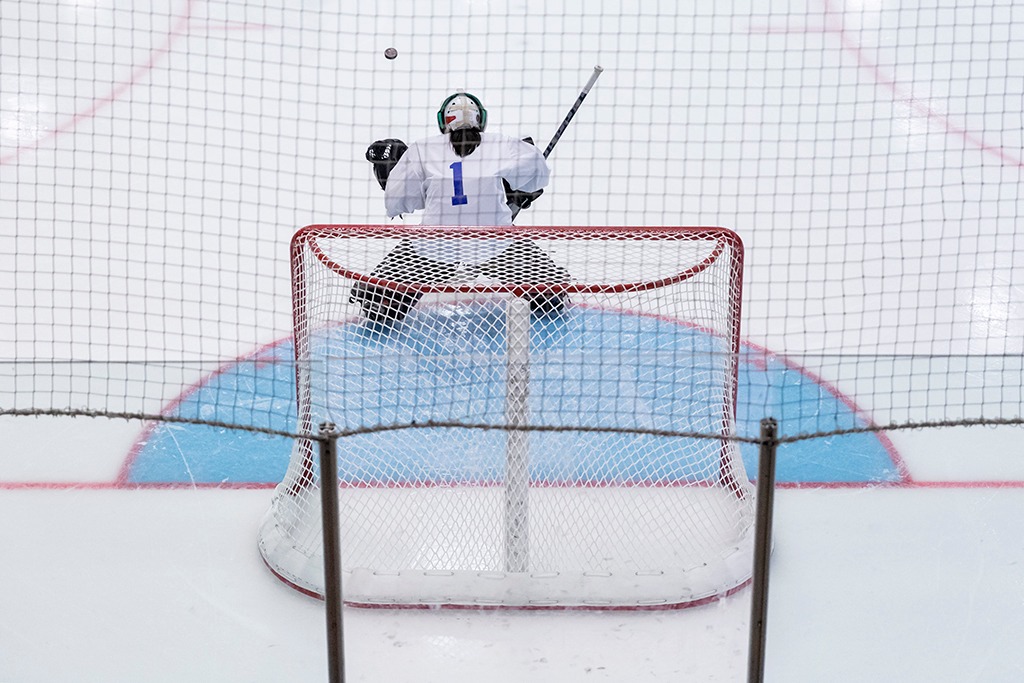 Kamilah participated in the Hockey & Table Tennis pilot project in Hay River. Learning about Table Tennis, improving her reaction time and hand eye coordination. This was a 6 weeks program that showed the cross sport benefits between the sports of Table Tennis and Hockey. It also included a lot of fun activities.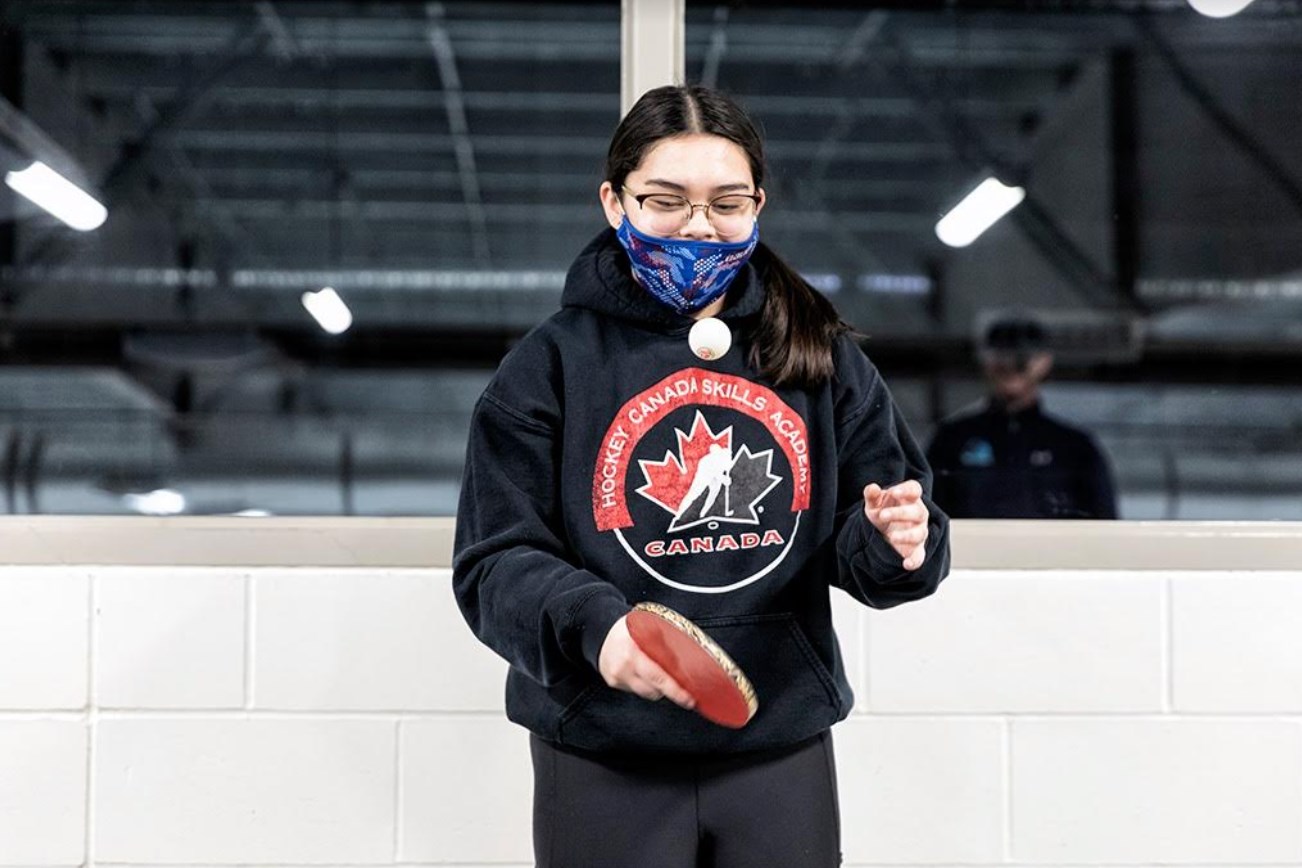 We are looking forward seeing Kamilah compete with Team NT at the 2023 Canada Winter Games. She will make our Territory proud and bring back some great memories. Sharing her experiences with the youth in the Northwest Territories so they can look forward to the many upcoming multi sport games.