AWGIC has removed the mandatory Covid - 19 Vaccine Policy for the AWG's
---
---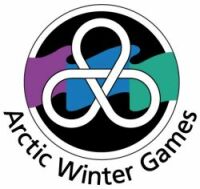 ---
Please see the letter from the President of the AWGIC indicating that the AWGIC has removed the mandatory Covid - 19 Vaccine Policy for the AWG's.
"Effective immediately, the Arctic Winter Games International Committee (AWGIC) has revoked its Policy on Mandatory COVID-19 Vaccines to align with current public health advice. This means that the AWGIC will no longer require participating athletes, coaches, managers, mission staff, and others to be fully vaccinated to be part of the Wood Buffalo 2023 Arctic Winter Games".
This recent news obviously impacts the Territorial Trials slated for December 7-12. As a result, the mandatory Covid - 19 Vaccine Policy for the AWG Territorial Trials will be removed.
If members of your TSO feel impacted by this recent decision (for example, unvaccinated athletes who did not register for the Territorial Trials, OR vaccinated athletes who now wish to withdraw), please contact Bill Othmer @ 669-8336 no bothmer@sportnorth.com later than Tuesday Nov. 22nd to arrange registration or a refund.