Team NT Canada Games logo
---
---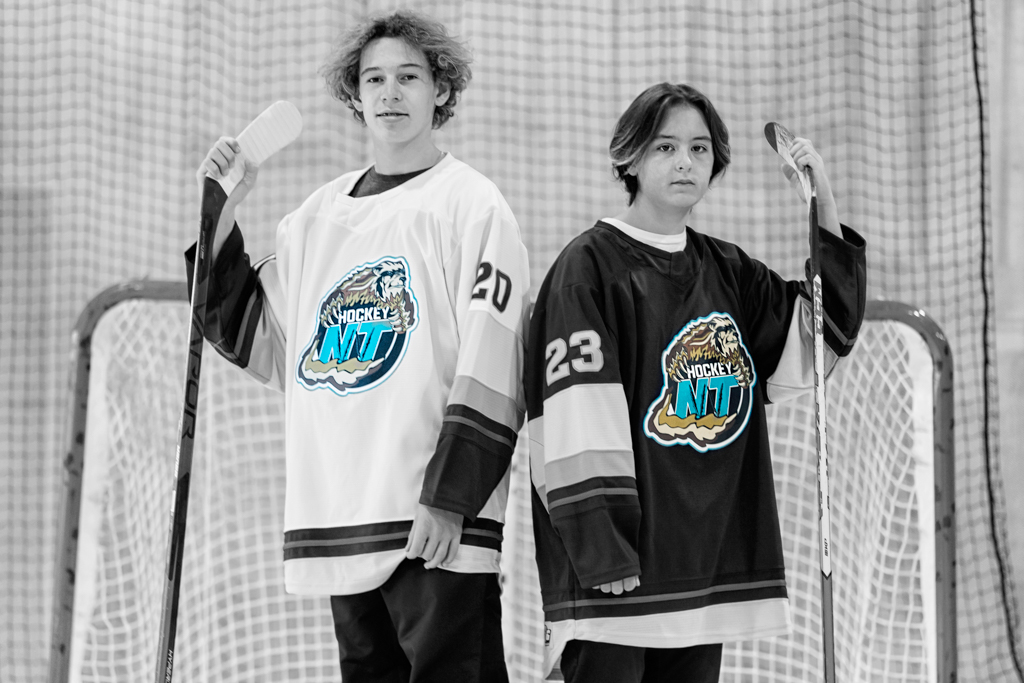 ---
Our Canada Winter Games Teams will wear a new Team NT logo on their jerseys at the 2023 Canada Winter Games. The logo and jersey was unveiled at the Hockey NWT Gala earlier in October, here is a bit of the story behind it.
Team Northwest Territories' new logo contains a beautifully designed Wolverine ('Qavvik' in Uummarmiutun Inuvialuktun).
Diana, who designed the logo, gave us a bit of backstory on the design "Always a pleasure working with Robbie. I was thrilled to be invited to build the logo with him for the CWG Hockey Team! We worked from the ground up. I started with Robbie's pencil on paper sketch and began refining the design for a clean getaway! Our Wolverine 'Wolvey' was strong and fast - I gave Wolvey a puck to carry forward through every move on the ice. We thoughtfully worked on colours, choosing the perfect balance to compliment the Canada Games Uniform colours and be visible from a distance. I'm proud of every line and curve this logo stands for. As a northerner born and raised in the NWT, I'm honoured to see this logo on our Team players. GO TEAM NT!!"
Robbie Craig - "It was an honour to work with Hockey NWT and Diana Curtis to develop a new logo. It was a unique opportunity to combine my love for art with my love for sports. We spent some time deciding upon the best image to represent our NWT hockey players and unanimously decided upon the wolverine. Not only does this animal display the strength and tenacity our hockey players demonstrate while out on the ice, it is also a uniquely northern animal that survives and thrives within our (often) harsh climate. I look forward to seeing this design on hockey jerseys across the NWT."
James Williams said "Months ago when I was with my dad, we were talking about reincarnation stuff. I had asked him about what animal he wanted to comeback as if he had a choice. At first he said an Eagle, fly high and see everything/one. Then he said maybe a Marten, and then maybe a wolf. Finally after deliberating the pros and cons of his choices (his own debate), he landed on the Wolverine. That was the animal he finalized and that he wanted to come back as. Wild. So when I seen the new logo as we were unveiling them. It was instant goosebumps and when that auction came. I had to jump on it for our family and this incredible sign that he is still with us. Coach Tom found his way to be with Team Northwest Territories."
Our Teams will wear the logo proudly at the upcoming 2023 Canada Winter Games, while many will cheer from the stands and even Coach Tom will be watching over us all. GO TEAM NT!!!
2023 Canada Winter Games Team NT logo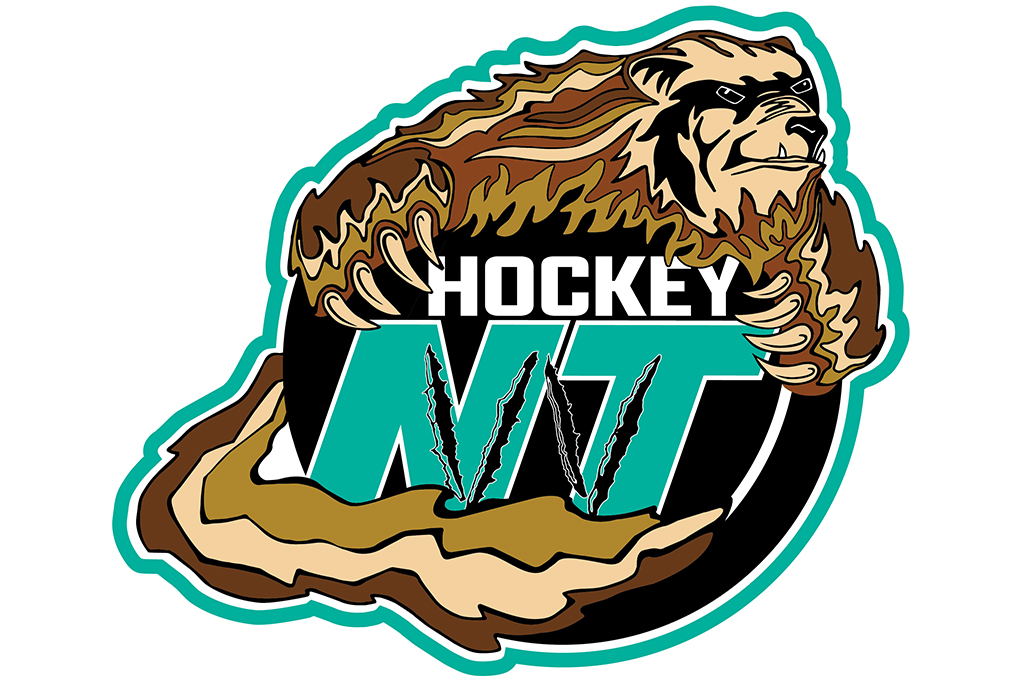 2023 Canada Winter Games Team NT jerseys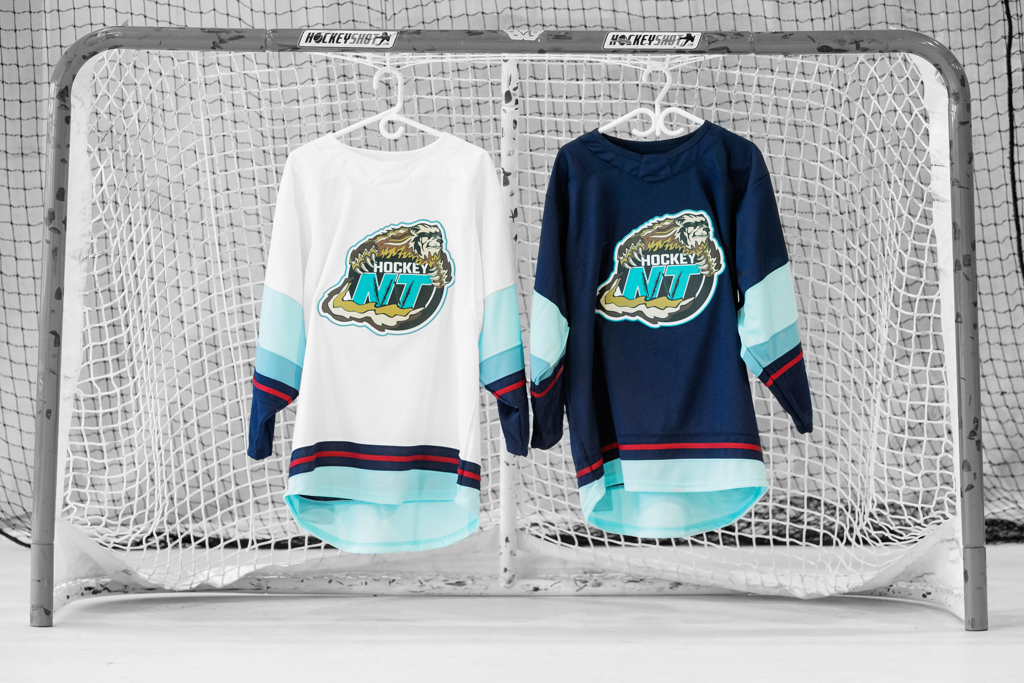 We hope that you are as excited as we are and will cheer for Team NT Hockey from the stands in Prince Edward Island or virtually for our athletes!!! If you have any questions, feel free to reach out to media@hockeynorth.ca.
Cover picture with Ryder and Scarlet from the Team NT Canada Winter Games team.